Me and Mine June 2015
June was the month of new chapters being written for our family and friends. We absolutely loved watching our friends say "I do" at their wedding up north in Lancashire. It was a wonderful day and I got to wear my pretty dress and feel really comfortable in my own skin. I also got the chance to meet my best friends newborn on the Sunday morning of BritmumsLive weekend. I am ridiculously broody and I cannot wait to start seriously thinking about adding to our family sometime soon. We also helped my Sister and my nephew move into their new home. A month of change, a month of fresh starts and a month of new adventures just waiting to be had.
This month Mama has enjoyed
– Seeing her friends get married and reading a verse in their ceremony
– Seeing friends at BritmumsLive
– Meeting the newest member of the Clarke family, a baby girl to spoil
– Mini Daim bars, oh they are heavenly!
– Friends commenting on how much weight I have lost
Daddy has enjoyed
– Spending quality time with Little Mr whilst Mummy was at BritMumsLive
– Going to family barbecues and not having to cook
– The delivery of our new sofas
– receiving his Fathers Day gifts
Little Mr has enjoyed
– Playing in the sandpit at Nanny and Grandad Coopers house
– Going to Thomas Land with Nanny and Grandad Shilton
– Being part of a top secret mission and meeting a Gold medal Olympian (all to be revealed soon)
This month's Me and Mine photograph was taken at our friends wedding. Little Mr looked really cute in his outfit and I was really pleased with how my wedding guest outfit came together and how confident it made me feel.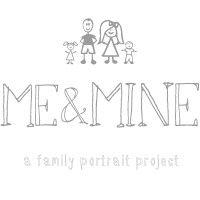 You can see our other Me and Mine posts
here